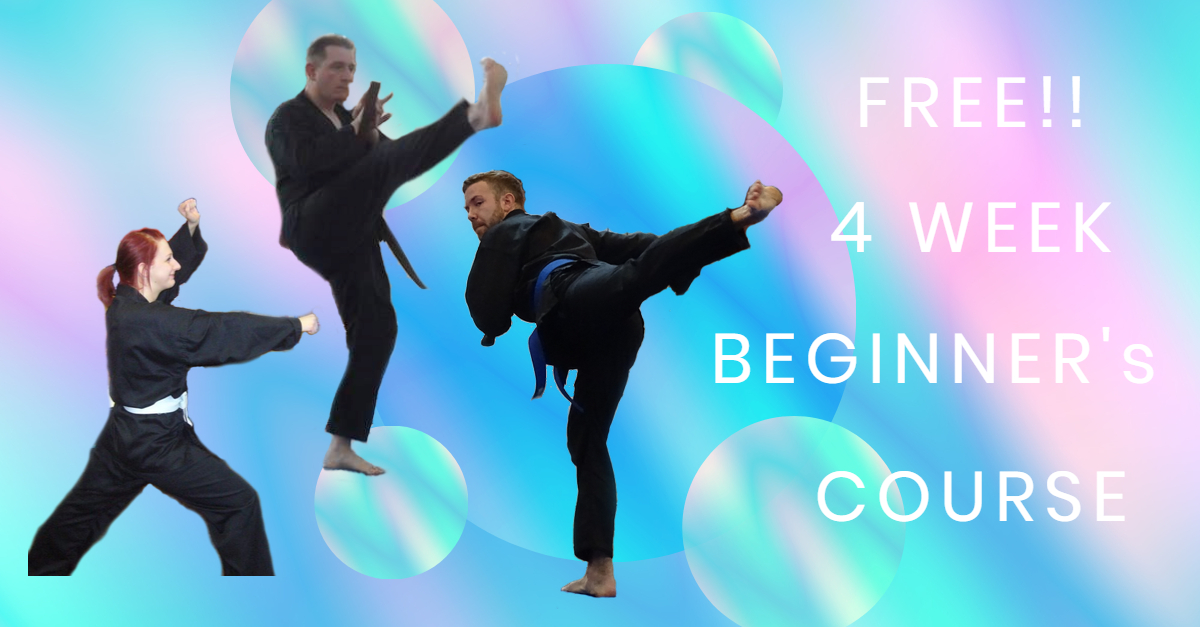 "You don't have to be great to start but you have to start to be great"
To celebrate our 20th year YAKMA are offering a FREE beginner's martial arts course.
No previous experience is necessary as this course is designed for complete beginners. The lessons will teach you some basic principles of martial arts. and some of our early techniques as well as introducing you to some of our fitness exercises. The minimum age for the course is 18. You don't need to be fit to start as you'll be encouraged to train at your own level. The lessons will be held in a fun and relaxed manner where you do as much or as little as you like.
Advantages of training in martial arts
Physical Fitness
Martial arts give a total body workout. It has been shown that practicing martial arts increases fitness, strength, stamina, flexibility, balance and co-ordination.
Weight Control
Many students have lost weight through persistent training in martial arts and have also improved muscle tone.
Self Confidence
In the early stages of training in martial arts people often feel incapable of doing certain techniques. Through continued practice however they often find the techniques they previously thought were impossible for them are now easy. This has a knock on effect in all aspects of their lives giving them a positive "can do" attitude.
Feel Happier / Release Stress
Exercise has been proven to increase our production of endorphins (feel good chemicals). It is very common for anxious, stressed people who enter a class to come out feeling happy and relaxed. In our adults classes people often say to me at the end of a lesson "I feel better for that". I personally have found on many occasions that seemingly important problems that I have at the beginning of a lesson appear insignificant at the end as I have a much more realistic perspective on the problem.
Make  Friends For Life
Practicing martial arts gives a unique common bond that often creates friendships that last a lifetime.
Venue
Dinnington High School
Doe Quarry Lane
Dinnington
Sheffield
S25 2NZ
Times and Dates
Monday 12th March       19:15 to 20:15
Monday 19th March       19:15 to 20:15
Monday 9th April             19:15 to 20:15
Monday 16th April           19:15 to 20:15
What have you got to loose?
Our course is free and will be taught in a friendly and fun atmosphere. You've nothing to loose and so much to gain. Why not come along and give it a try?
Places on the course are limited to 20 so don't miss out, book your place today. Please note that all places must be pre booked.
For more information or to apply call Dave on 0784 111 7578 or email: dave@yakma.co.uk
Alternatively to book your place on the course please complete the form below and I will contact you.
[contact-form-7 id="64″ title="Contact form 1″]